Noha Tote in Soft Gold Distressed Leather - customized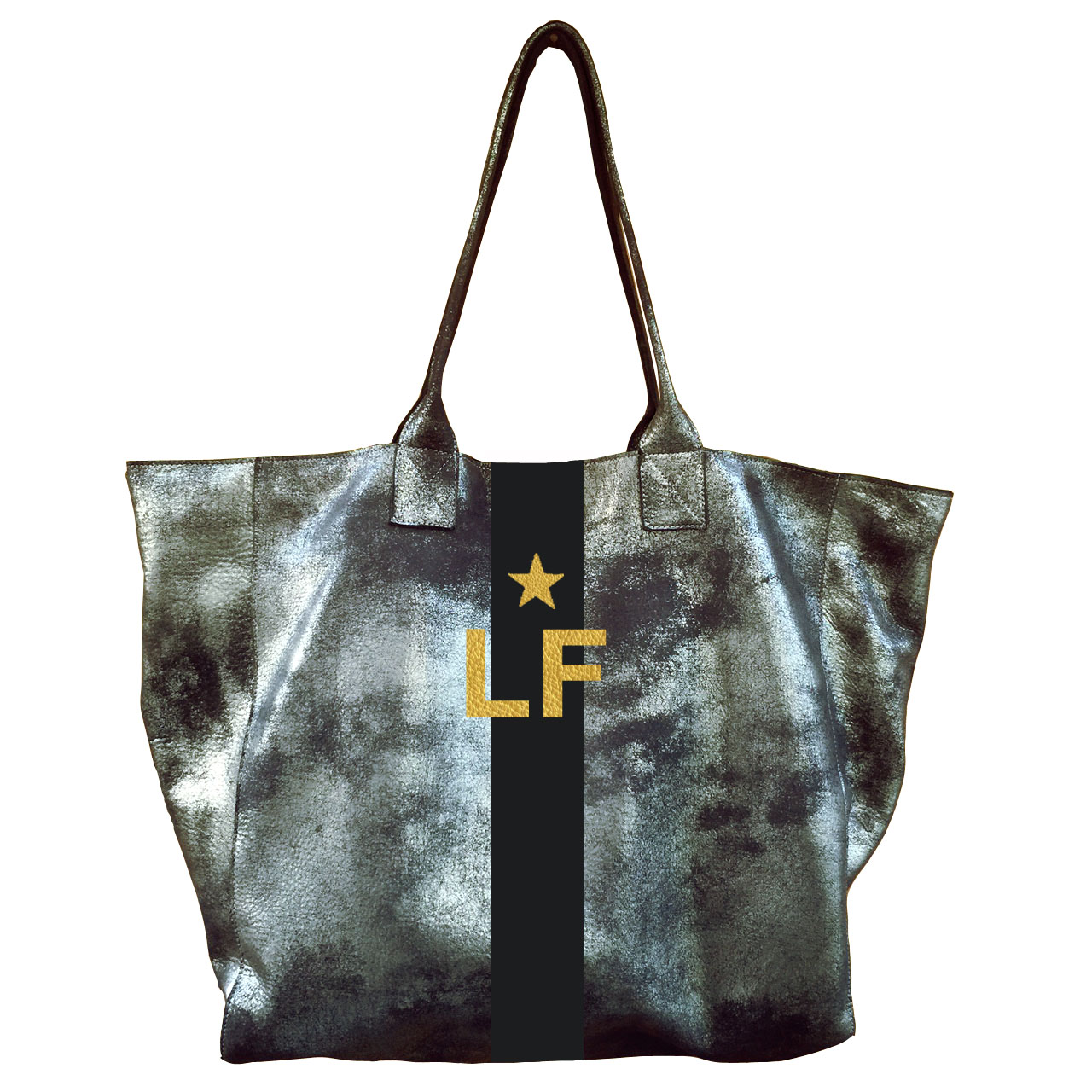 Noha Tote in Soft Gold Distressed Leather - customized
NOHA Tote in Soft gold distressed leather with hand painted center stripe in Black plus Gold star and initials
This bag can also be customized with your choice of colors.
Mock up of your order is possible by request only, once payment is received.
Lining: Lightweight denim. The lining can be pulled out of the bag (but not completely removed) for spot cleaning.
Interior: Features 3 interior elasticized pockets which can hold anything from a cell phone, sunglasses, eyeglass case, diapers or wipes. There is also a 7" large interior zippered pocket which can be used for valuables.
Gold Zipper top closure. Silver is an option upon request at no additional cost.
Magnet closure is also available upon request.
size: 22" long (top opening flat) x 15" tall x 4" wide (bottom) and 6.5" top

Leather: A super soft and flexible cow leather. Its soft hand feel have made it a heavily sought after item in the leather industry over the past decade. It has very little coating.

For more info or to choose your own choice of colors, please email me at: fabiana@notrational.com
delivery: 14 days
HAND PAINTED AND HANDMADE WITH LOVE IN SUNNY CALIFORNIA ;-)