NOHA Tote in Gray Camouflage leather with hand painted center stripes in Cream/Black/Cream. Initials and star in gold metallic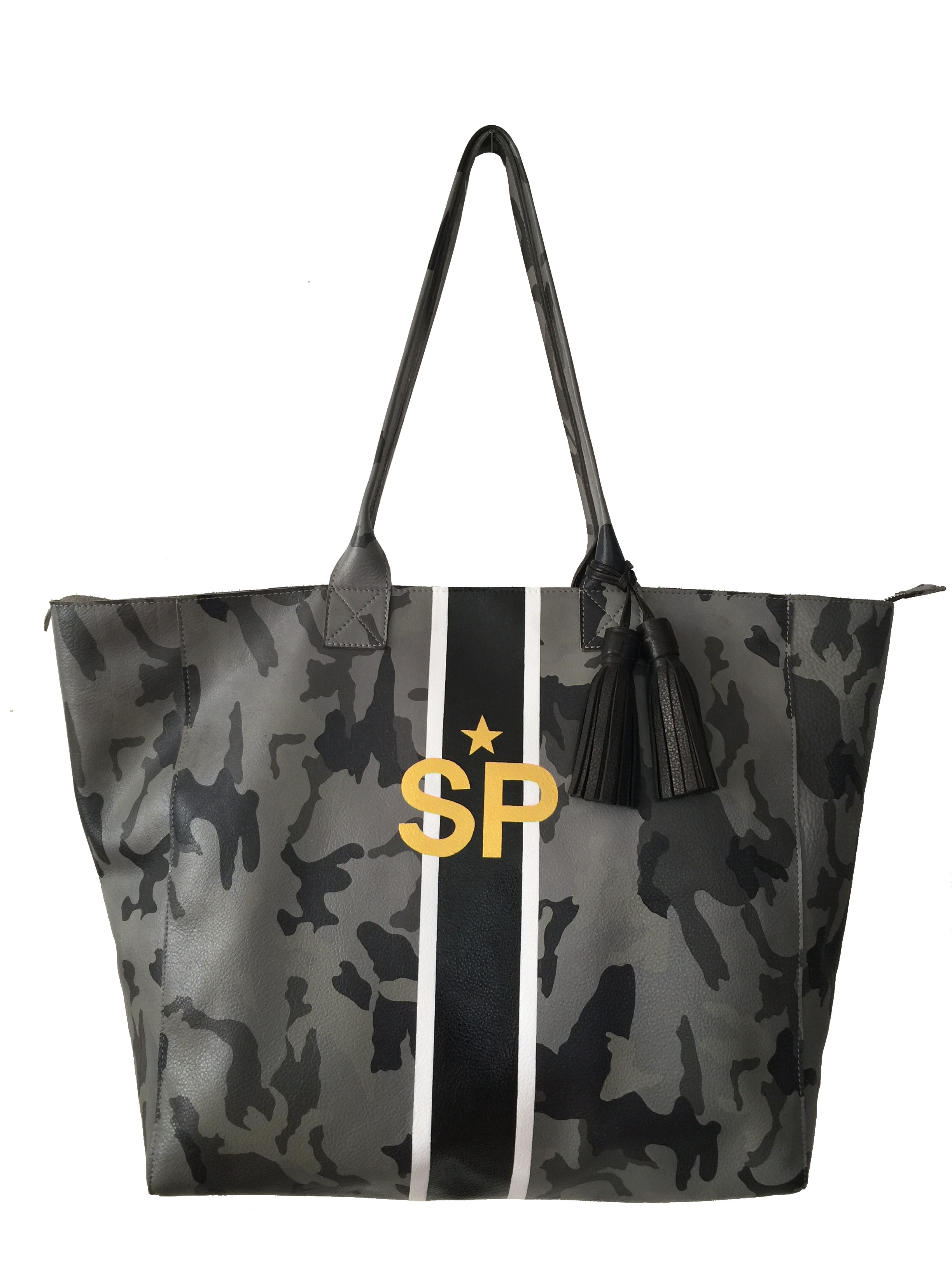 NOHA Tote in Gray Camouflage leather with hand painted center stripes in Cream/Black/Cream. Initials and star in gold metallic
NOHA Tote in Gray Camouflage leather with hand painted center stripes in Cream/Black/Cream. Initials and star in gold metallic
This bag features a gold zipper closure, but magnet closure is also available upon request.
This bag can also be customized with your choice of colors.
Mock up of your order is possible by request only, once payment is received.
Lining: Light color denim - top of the line quality
This handbag features a zippered pocket measuring 7" on one side of the interior of the bag.
On the other side of the interior features on open pocket divided in 2 sections, both the same side. They fit a cell, business cards, etc.
Magnet closure is also available upon request.
size: 22" long (top opening flat) x 15" tall x 4" wide (bottom) and 6.5" top
Leather: A full grain, naked pebble skin. Its soft hand feel have made it a heavily sought after item in the leather industry over the past decade. It is called naked because it has very little coating.
Care: we suggest spraying the white bag every 3-4 months with a dust and water repellant.
We spray each bags before we ship them.
For more info or to choose your own choice of colors, and initials please email me at: fabiana@notrational.com
there is also a NOTE section at checkout where you can add your comments.
delivery: 14 days
HAND PAINTED WITH LOVE IN SUNNY CALIFORNIA ;-)
Please send me a message to get more info about that.
HANDMADE WITH LOVE IN SUNNY CALIFORNIA ;-)