Noha Diaper Bag or Tote in Gray camouflage leather - personalized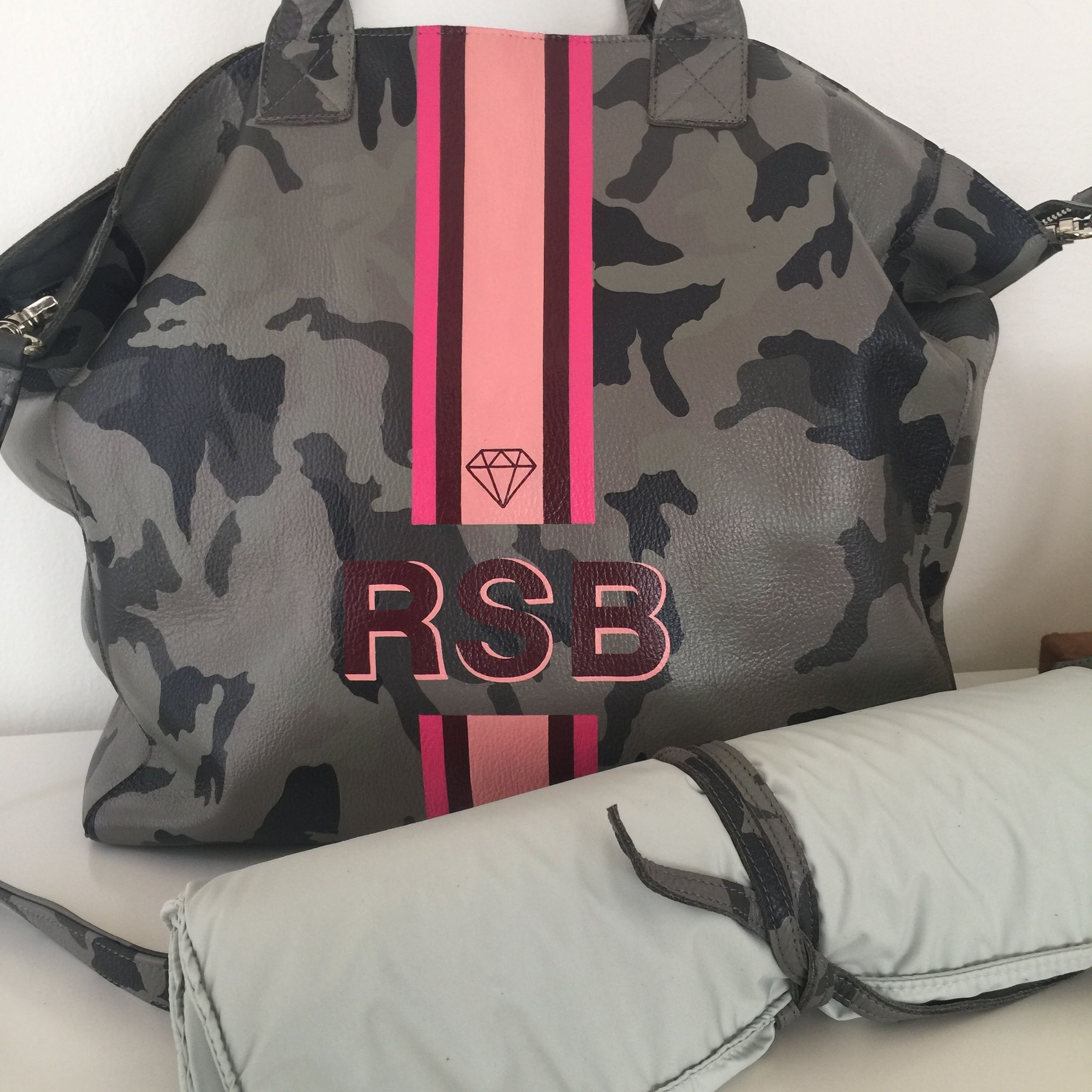 Noha Diaper Bag or Tote in Gray camouflage leather - personalized
This is the Noha Diaper Bag in Gray Camouflage Leather personalized with:
- center stripes in Neon Pink/Burgundy/Nude/Brugundy/Neon Pink,
- shadowed initials in Burgundy and Nude
- Diamond symbol 9 (optional)
Initials are also an option, choose below.
Lining: 100% waterproof lining. The lining can be pulled out of the bag (but not completely removed) for spot cleaning. There are 3 interior elasticized pockets which can hold anything from a bottle, sippy cup, eyeglass case, diapers or wipes. There is also an interior zippered pocket which can be used for valuables or keys.
Includes a changing pad, an 8"x11" zippered pouch, a leather hook and an adjustable and removable long strap.
Please indicate your initials on the NOTE window of the checkout section
Silver Zipper top closure.

size: 22" long (top opening flat) x 15" tall x 4" wide (bottom) and 6.5" top

Leather: A full grain pebble skin. Its soft hand feel have made it a heavily sought after item in the leather industry over the past decade.

For more info or to choose your own choice of colors, please email me at: fabiana@notrational.com
delivery: 14 days

HAND PAINTED WITH LOVE IN SUNNY CALIFORNIA ;-)
DIAPER BAG VERSION or TOTE: